Our Philosophy
The philosophy of Swan & Cygnet Care is to offer an environment and quality of life most appropriate to each resident, secure in the knowledge that constant care is available at all times and thus allowing residents to live as full and active a life as their physical and mental conditions will allow.
We believe that the position of 'manager' is integral to the success of running a residential care facility. Our managers set the culture within the home; making sure the right staff are recruited, that staff are motivated, that the environment is a happy and welcoming place to be and, of course, that the quality of care is first class.
Rather than relying on staffing agencies to recruit the right person, we at Swan & Cygnet Care like to 'grow our own' managers ensuring that, when a member of staff finally attains the position of manager, there is already a mutual trust and loyalty, as well as an understanding of our culture. You will not be surprised, therefore, that all our managers have been with us for many years and that we are proud of them all.
As a local family-run service, it is important to us that the highest standards are maintained. To this end, we carry out constant monitoring – from daily house checks to monthly and quarterly audits – which will help identify areas for improvement and lead to new measures that we can introduce. We encourage feedback and comments from our residents and their families to achieve the most positive outcome for the people we care for.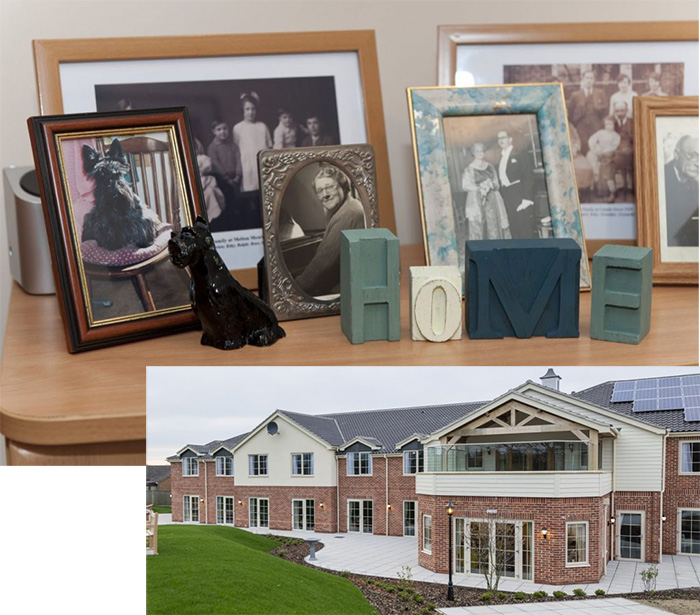 Covid-19 Pandemic
We are all aware of the challenges that this horrible virus has brought about and we want to assure prospective residents and their families that we continue to do everything that we can to minimise the risk of contracting the infection. We have assessed all aspects of the running of our homes in order to protect our residents, our staff and all of their respective families and friends, via enhanced training, reinforced cleansing regimes, a 14-day quarantine period for new residents, temperature testing and virus test availability if necessary, re-thinking the movement and congregation of people to ensure social-distancing wherever possible and the effective, but sympathetic, usage of face coverings and other personal protective equipment (PPE) – which we have in good quantities.
The safety and wellbeing of our care home communities will remain uppermost in our priorities as long as there is risk of exposure to the virus, or any similar widespread health issues. We are always available to discuss any concerns that you may have on this subject.
PLEASE NOTE: We have recently decided to change our trading name from 'Cygnet Care' to 'Swan & Cygnet Care' to avoid any confusion with the business 'Cygnet Health Care' which was referred to in a BBC 'Panorama' programme last year. We have never had any connection whatsoever with 'Cygnet Health Care'. The registered, Limited Liability name of our company remains 'Cygnet Care Limited'.