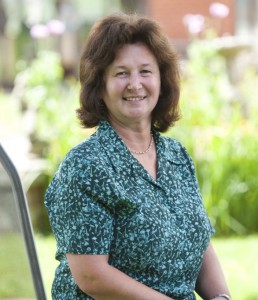 Our manager
Daniela Howard, Manager of The Moorings
From joining The Moorings as a Care Assistant in 2004, Daniela has proven to be a dedicated team player, delivering person-centred care with real warmth and an approach that comes from the heart. She soon established herself as an efficient and supportive Senior Carer and was promoted onto the management team as an Assistant Manager. It was here that she began to learn the art of managing, motivating and getting the very best out of people.
During this time, Daniela undertook an NVQ 4 in Leadership and Management, which cemented and further developed her skills. She won the Outstanding Student Award at the Suffolk County Council Training Brokerage awards evening.
We are understandably proud of Dani's achievements, and her invaluable contribution in creating the right ethos and culture at The Moorings is one of the cornerstones of its exciting new development.
The Moorings, Earsham
Our Care Home
The Moorings Residential Care Home is registered as a home for elderly people with dementia and is situated in the small village of Earsham, on the Norfolk / Suffolk border, approximately one mile from the market town of Bungay. Located in an idyllic setting, next to the church on the north bank of the River Waveney and set in six acres, The Moorings comprises a Regency house, plus major purpose-built modern extension, to offer a beautiful country home for the retired and those in need of care.
Built with care in mind
Listening to the foremost leaders in the field of caring for those with dementia, our state-of-the-art 22-bed addition was designed to complement the existing Moorings building, which also received an extensive refurbishment. We again called upon the skills of the award-winning architect, Tom Ground, who specialises in creating residential buildings for those with dementia and, in consultation with our highly experienced staff and the ultimate 'experts' – our residents and their families, the new facility was created, offering:
A simple, airy layout with wide hallways – designed to inspire residents' confidence and familiarity with their surroundings
An additional 22 modern ground-floor bedrooms, each with en-suite shower-room and sitting area
Lots of natural light, garden views and easy access to gardens from bedrooms
Salon and treatment room, three special garden rooms, a sensory garden and a residents' café / dining room
Satellite communal day-rooms with self-help kitchen facilities
Uniquely situated within the secure, landscaped grounds of the existing Moorings building, in the beautiful Waveney Valley
Construction to a similar design and superb quality as our Manor Lodge care home, at Blofield near Norwich, Norfolk, by Norwich-based builders Draper & Nichols.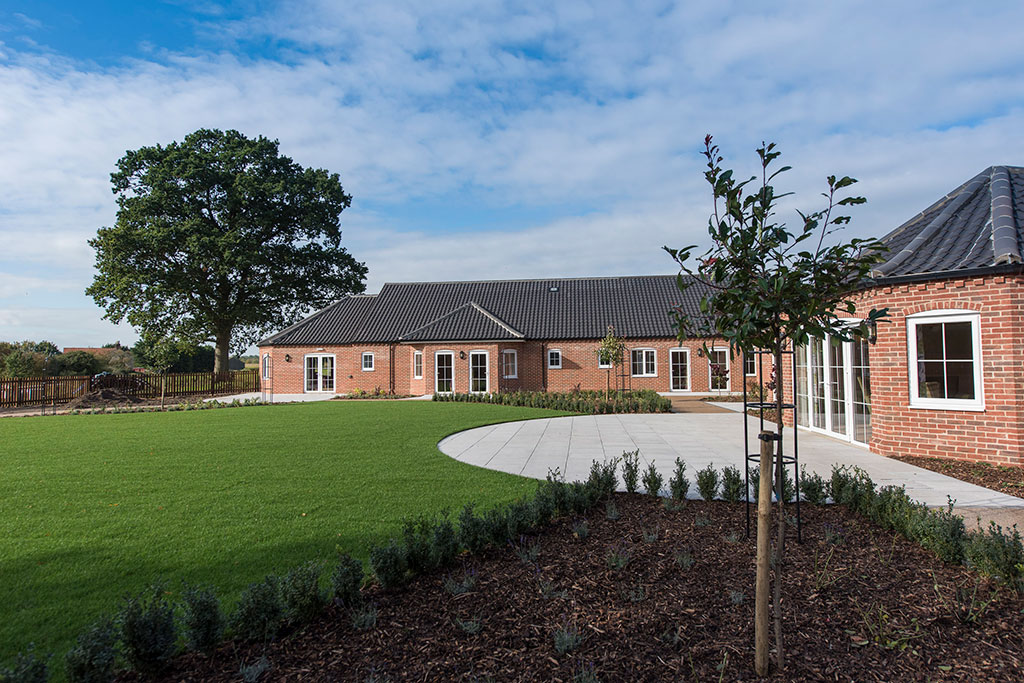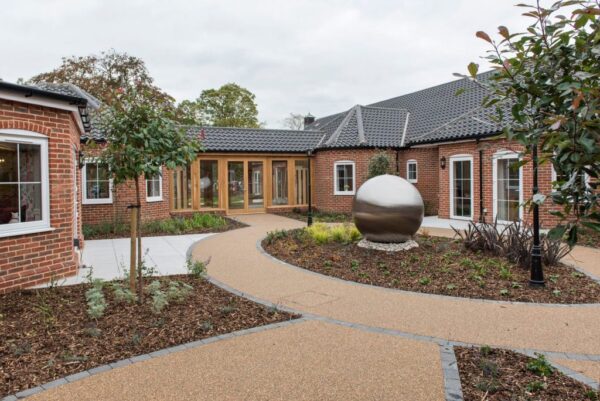 Our Facilities and Services
The Moorings consists of 51 bedrooms between the two buildings. All but two of the bedrooms have en-suite facilities and many have views overlooking the Waveney Marshes or beautiful gardens. All bedrooms are fully furnished, though residents are encouraged to surround themselves with their belongings to make the space as familiar and homely as possible. The Moorings has six large, light and airy lounges as well as gardens, a sensory garden and a café / dining area.
A vital attribute of The Moorings is its enclosed gardens where residents can enjoy unspoilt views of the countryside.
A care-call alarm system is linked throughout the home, identifying where assistance is required. Alarm mats may also be used for those requiring higher levels of care, day or night.
On a resident's arrival, we go through an individual and detailed plan of care which will be updated regularly to suit the resident's specific and varying needs.
We also encourage relatives to bring family photographs, favourite pictures and mementos. In particular, we may request an old picture of the resident in their 'early years', or a picture of something they were proud of or loved – like their first car or family pet, or enjoying a hobby. We then place this in a frame on the door of their bedroom, thus helping to identify their room.
A vital part of looking after elderly people with dementia is to have knowledge of their past lives. This helps to create a 'connection' between resident and carer. We use a 'Life Story Book', which will be provided to a resident's relatives when first arriving. We strongly encourage you to complete this book, which is then kept in the care plan and used as a reference for the care team in helping to gain an understanding of the people we care for.
All food is cooked on the premises using fresh produce from local suppliers and our menus are sympathetic to the typical choices of elderly people with dementia, paying close attention to nutrition. The home uses the Malnutrition Universal Screening Tool to identify where a resident may require additional nutrients in their food.
Drinks and light snacks are available and encouraged throughout the day, including afternoon tea (to which visitors are more than welcome). A daily fresh fruit platter is also offered in the afternoons, while drinks and snacks are available at night for those that wish.
Please read our policy regarding the need for enhanced levels of hygiene and the sympathetic use of personal protective equipment (PPE) in order to protect our residents, staff and visitors against the Covid-19 Coronavirus.
Facilities Overview
Elderly care home in Bungay
Palliative & day care
Separate dementia care unit
Ages 65+
Near public transport
Wheelchair access
Residents' Kitchenette
Gardens for residents
Phone & TV point in bedrooms
Residents' internet access
To arrange a viewing of The Moorings, please either email info@cygnet.care or phone 01986 894200. Should you have any questions, we will always do all that we can to assist you.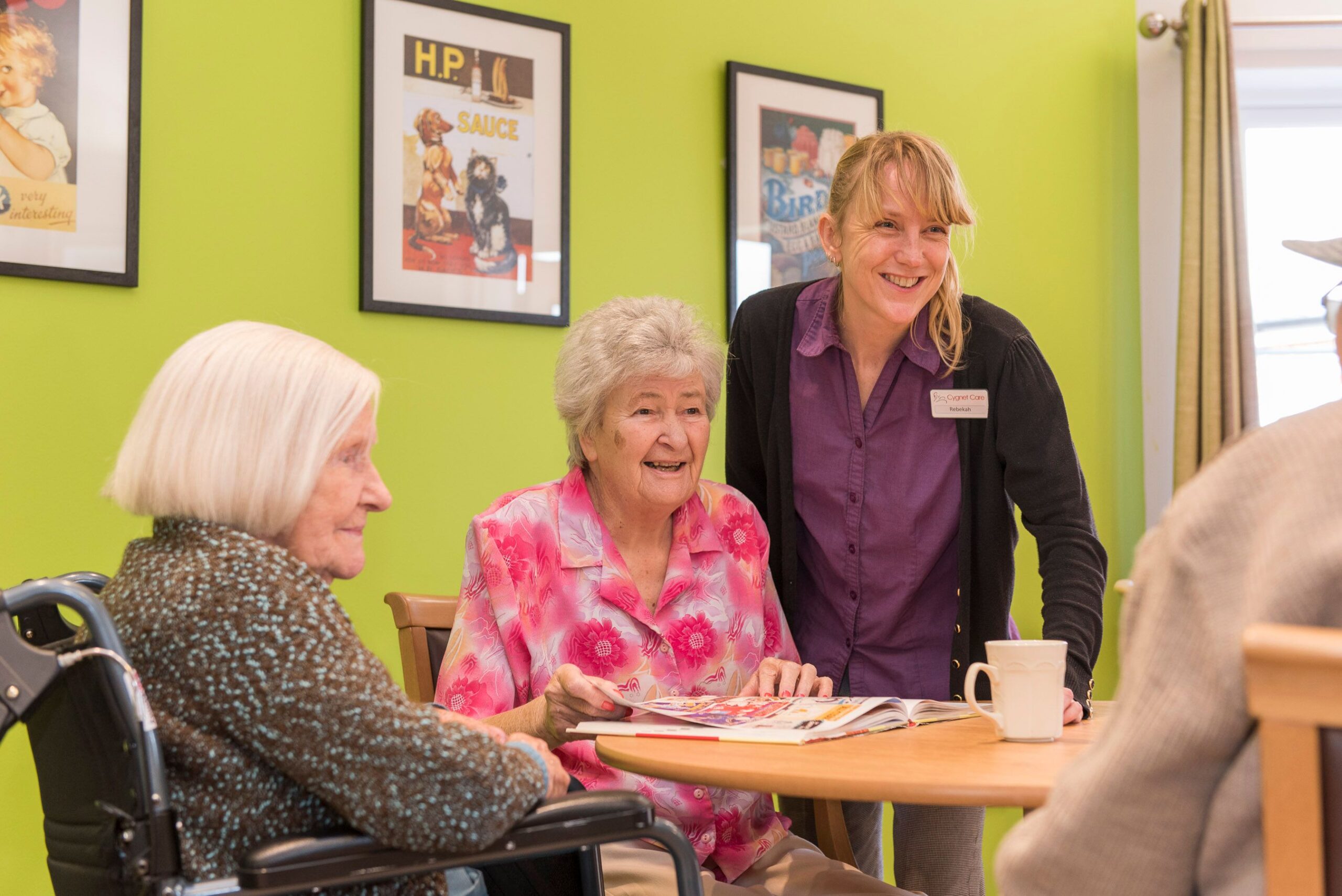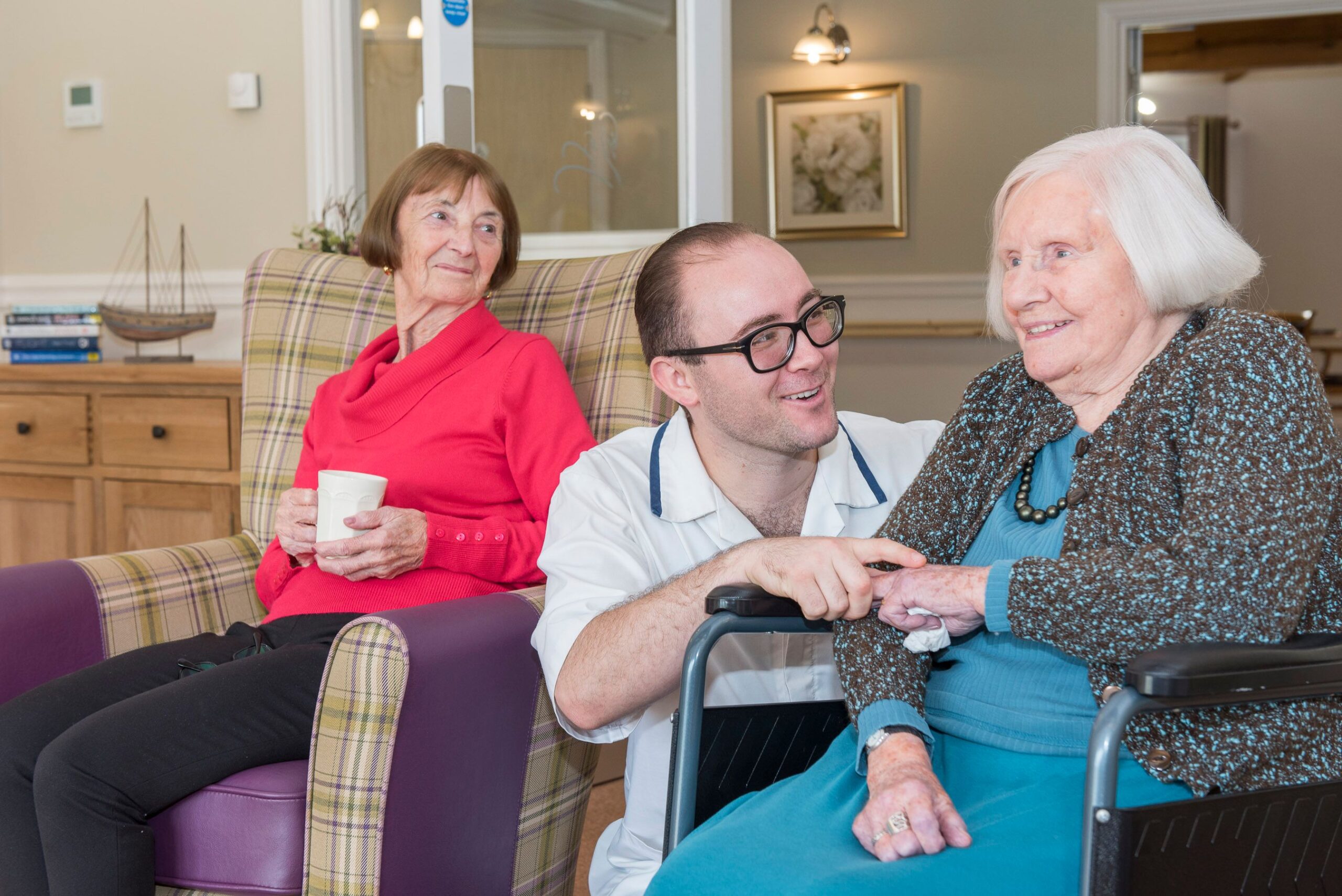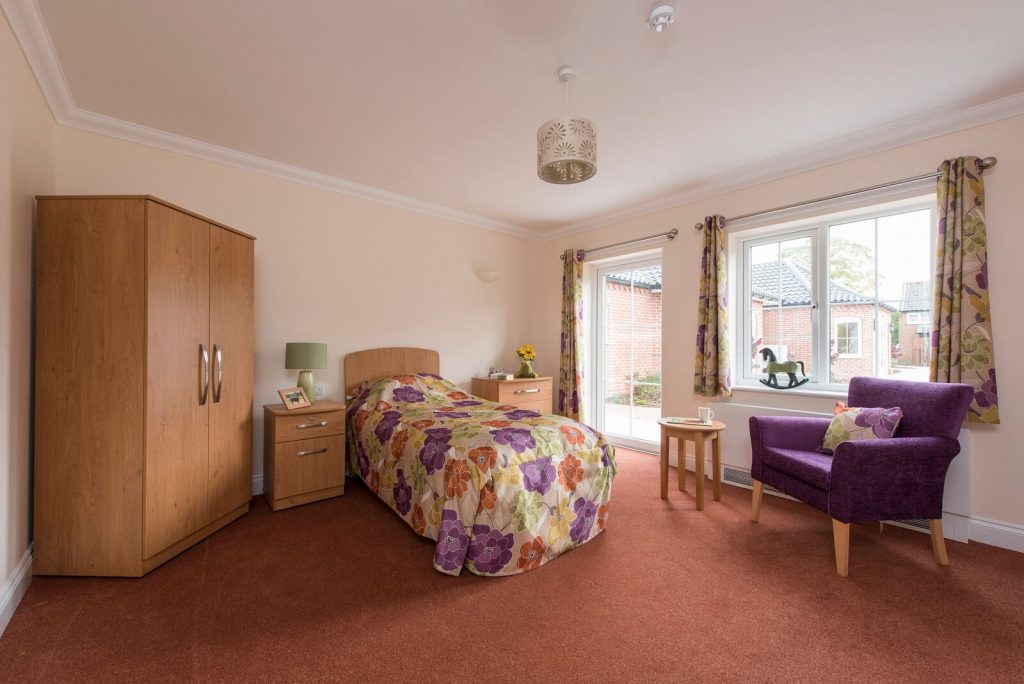 Newsletter
For news of what's been happening at each home, please click here to read our four-monthly newsletter.
Compare us on independent site www.carehome.co.uk