Manor House & Lodge, Blofield
Our Care Home
Manor House & Lodge Residential Care Home stands in extensive gardens and enjoys delightful views over surrounding farmland. Situated in the pleasant village of Blofield, seven miles from the 'Fine City' of Norwich, village shops are close at hand and there is a regular bus service into the City.
Manor House & Lodge combines a beautiful Georgian farmhouse, modernised with tasteful furnishings and fabrics, yet still retaining much character and atmosphere, with a modern, purpose-built, ground-floor facility designed in a horse-shoe shape to create a 'community' feel.
Manor Lodge built upon the exceptional qualities already present at Manor House, with the simple vision of being a beacon service for elderly people in the Broadland area. Offering residential and respite care, it provides a real home-from-home for our discerning residents, allowing companionship and dignity within a friendly, safe and supportive environment.
It's important to Swan & Cygnet Care that a home has to be 'uplifting', light and airy to enhance the lives of residents living within it. Consequently, much thought and planning has gone into the layout and style of the facilities and services available at Manor House & Lodge: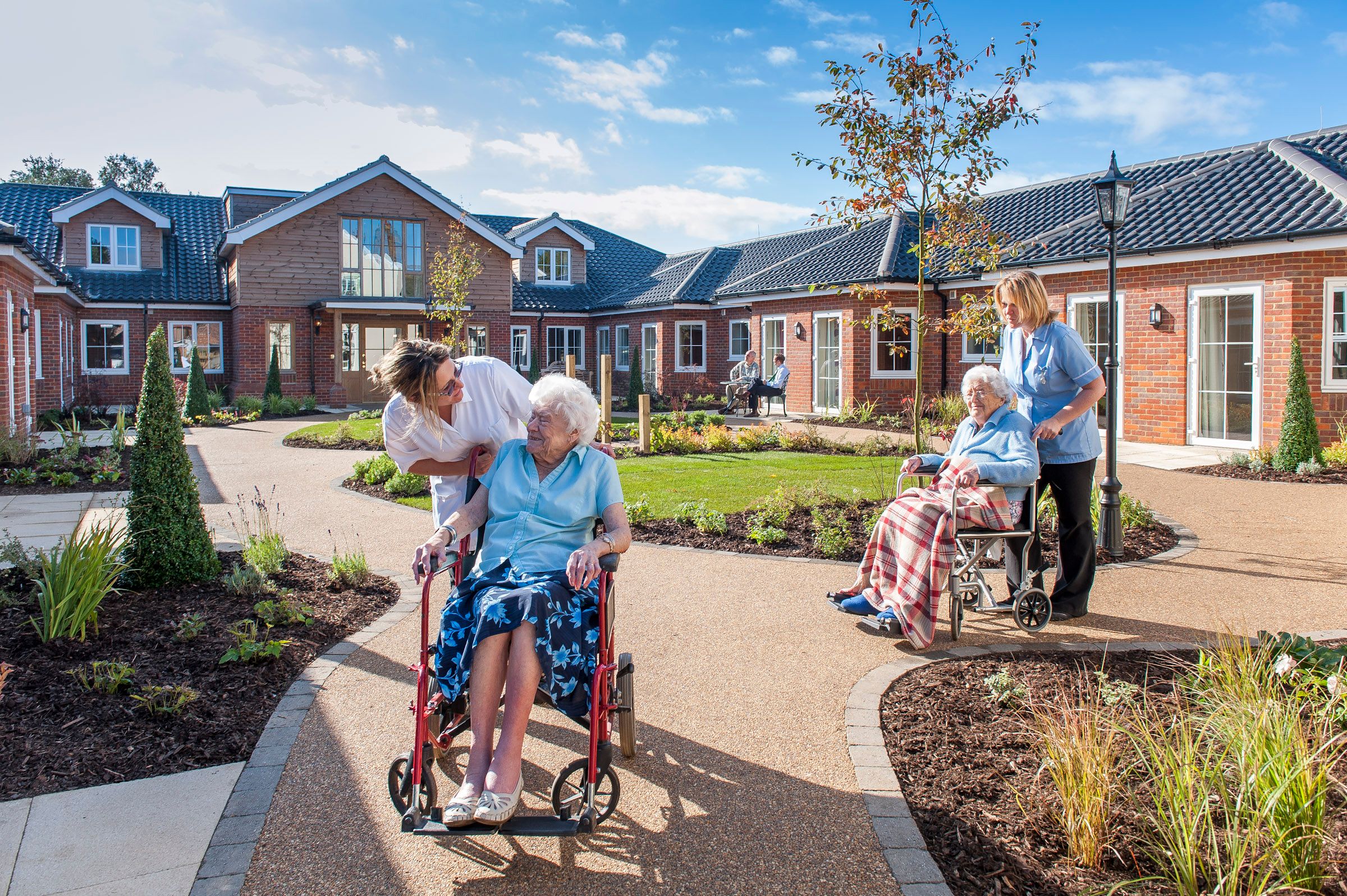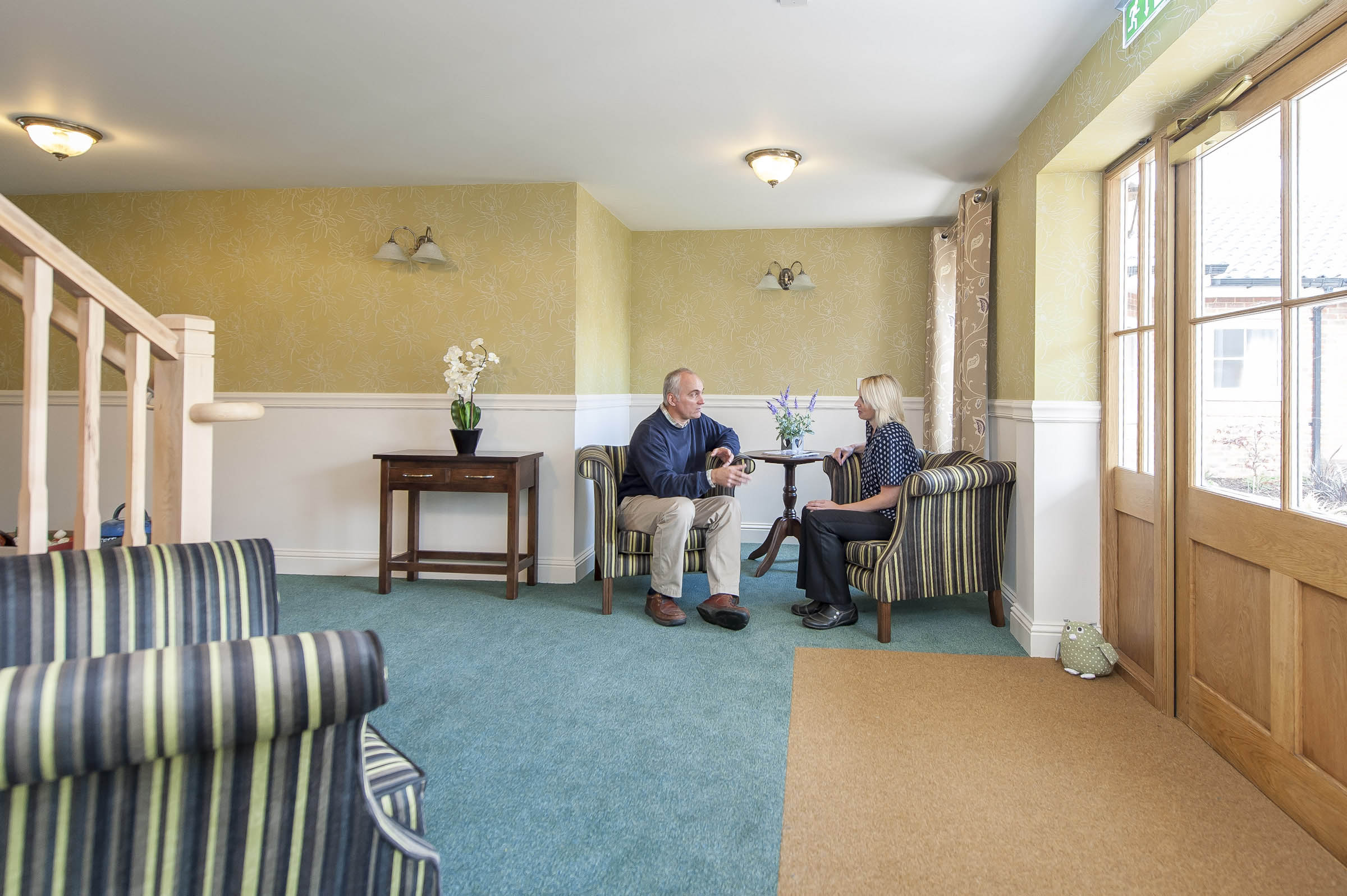 This is a small-scale development of 26 bedrooms in the Lodge and 19 in the House, enabling small-group living, companionship and a real sense of community.
Bedrooms, hallways and communal areas have large windows creating lots of natural light, thus helping remind residents of the time of day.
Hallways are wide, though incorporate little meeting areas to maintain a feeling of cosiness.
There is a communal quiet room / meeting room.
There is a hair salon on-site.
Décor and furnishings have a true 'homely' feel, though incorporate clever use of colour to aid residents' orientation.
Large photo frames on residents' doors contain personal pictures to help in identifying rooms.
Kitchenettes are included, both to give a homely feel and to help with cooking activities.
The latest care-call system is used, incorporating sensor mats.
Our Facilities and Services
Small group living – the building has been designed around the concept of small group living, meaning that residents enjoy companionship with people of a similar disposition to themselves – using several day and dining areas – and yet have space and freedom to enjoy the building and grounds when weather permits.
Living life to the full – our aim is to create a life-enhancing experience for residents through the environment, the approach from staff and the day-to-day activities. There are lively and involving programmes for everyone's enjoyment – from gardening to baking, life skills and outings, to reminiscence sessions.
The importance of gardens – a central theme of Manor House & Lodge is our residents' access and proximity to both 'sensory' and traditional gardens. All bedrooms have views of a garden (some with direct access) so that residents feel connected to the tranquillity and calmness of the outdoors as well as having a constant reminder of the ever-changing seasons.
As with all our homes, on a resident's arrival, we go through an individual and detailed plan of care which will be updated regularly to suit the resident's specific and varying needs.
We also encourage relatives to bring family photographs, favourite pictures and mementos. In particular, we may request an old photo of the resident in their 'early years', or a picture of something they were proud of or loved – like their first car or family pet, or enjoying a hobby. We then place this in a frame on the door of their bedroom, thus helping to identify their room. Residents are encouraged to surround themselves with their belongings to make the space as familiar and homely as possible.
A vital part of looking after elderly people with dementia is to know their past lives. This helps to create a 'connection' between resident and carer. We use a 'Life Story Book', which will be provided to a resident's relatives when first arriving. We strongly encourage you to complete this book, which is then kept in the care plan and used as a reference for the care team in helping to gain an understanding of the people we care for.
All food is cooked on the premises using fresh produce from local suppliers, and our menus are sympathetic to the typical choices of elderly people with dementia, paying close attention to nutrition. We also tailor the varied menus to meet any special dietary requirements our residents may have. Drinks and light snacks are available and encouraged throughout the day, including afternoon tea (to which visitors are more than welcome). Drinks and snacks are also available at night for those that wish.
To arrange a viewing of Manor House & Lodge, please either email info@cygnet.care or phone 01986 894200. Should you have any questions, we will always do all that we can to assist you.
Please read our policy regarding the need for enhanced levels of hygiene and the sympathetic use of personal protective equipment (PPE) in order to protect our residents, staff and visitors against the Covid-19 Coronavirus.
Facilities Overview
Elderly care home in Blofield
Palliative & day care
Places for dementia care
Ages 65+
Near public transport
Wheelchair access
Residents' Kitchenette
Gardens for residents
Phone & TV point in bedrooms
Residents' internet access
Download the Manor House & Lodge brochure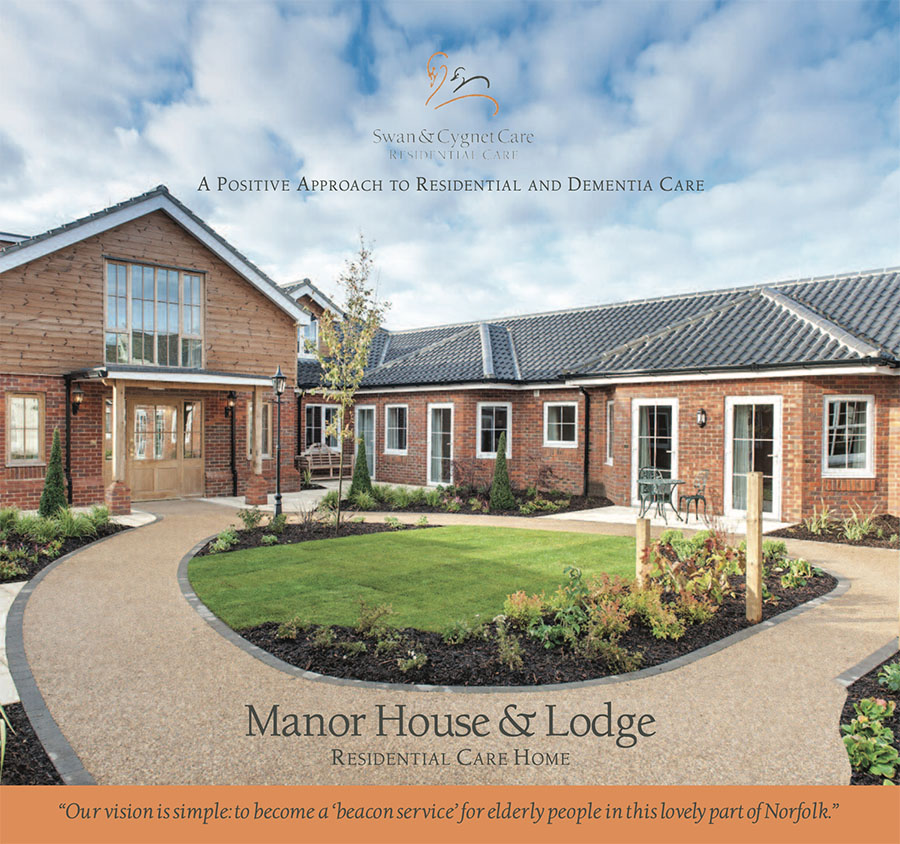 Manor House & Lodge 18 Yarmouth Road, Blofield, Norwich, Norfolk NR13 4JS
Tel: 01603 713965