Healthcare
We are thoroughly committed to looking after the physical health of our residents as well as their mental health. At all of our care homes, we are lucky enough to be supported by excellent General Practitioners and district community nursing services.
Arrangements can also be made for visiting eye clinics/opticians or trips to the dentist. A private chiropodist visits each home every eight weeks and we would strongly recommend their services. A professional hairdresser also visits each home weekly.
Covid-19 Pandemic
We are all aware of the challenges that this horrible virus has brought about and we want to assure prospective residents and their families that we continue to do everything that we can to minimise the risk of contracting the infection. We have assessed all aspects of the running of our homes in order to protect our residents, our staff and all of their respective families and friends, via enhanced training, reinforced cleansing regimes, a 14-day quarantine period for new residents, temperature testing and virus test availability if necessary, re-thinking the movement and congregation of people to ensure social-distancing wherever possible and the effective, but sympathetic, usage of face coverings and other personal protective equipment (PPE) – which we have in good quantities.
The safety and wellbeing of our care home communities will remain uppermost in our priorities as long as there is risk of exposure to the virus, or any similar widespread health issues. We are always available to discuss any concerns that you may have on this subject.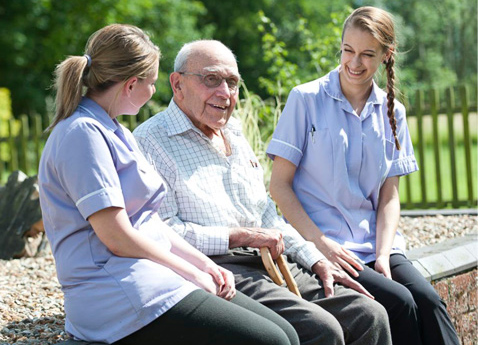 Please note that all of the photographs shown on our site were taken prior to the Covid-19 outbreak.